Bexy Boo is now available to buy on Etsy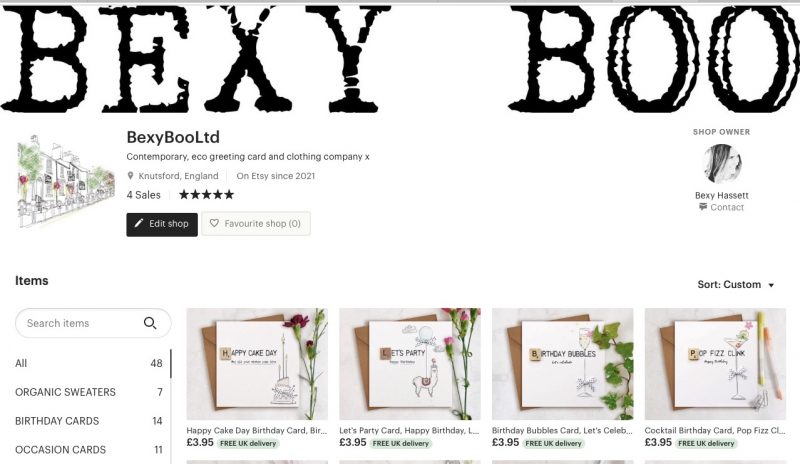 Hello lovelies,
Super excited to now be affiliated with Etsy and offering everyone another platform to buy Bexy Boo cards and organic sweaters.
My shop is now up and running although I am adding new products all the time. I have already received some orders too which is great news. 
Thank you for sharing this journey with me and for all your wonderful support. It has been crazy over the last year!!! Who could have ever imagined. 
Hugs x 
Click here to buy on my Etsy Shop