Bexy Boo x Cardgains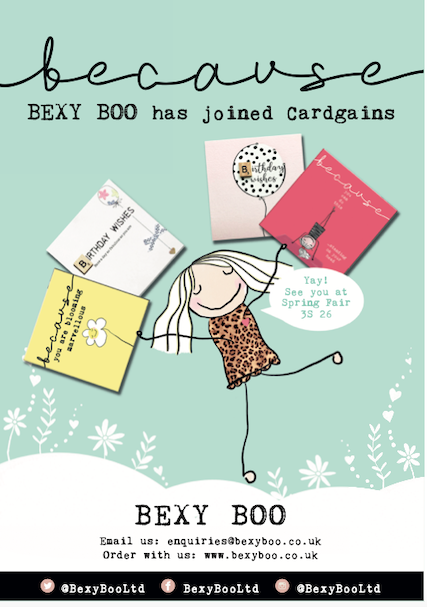 Woohoo!
We are very excited about 2023 with our new collaboration with the wonderful Cardgains.
We have trail packs to launch along with a 10% discount for all you fabulous Cardgains customers.
Click here to set up your trade account. Pleae fill in all the details and you will automatically be accepted.
When ordering please use CARDGAINS23 at checkout to claim your 10% discount.
Please click on the link to view the January newsletter where our advert appears.
http://cardgains.co.uk/Cardgains-Newsletter.php
The newsletter can also be viewed via the Cardgains website. Link below.
http://www.cardgains.co.uk/member-marketing.php
Many thanks and Happy shopping
Bexy and the Boo's
x