BOOM! – 36 New Designs ready to be launched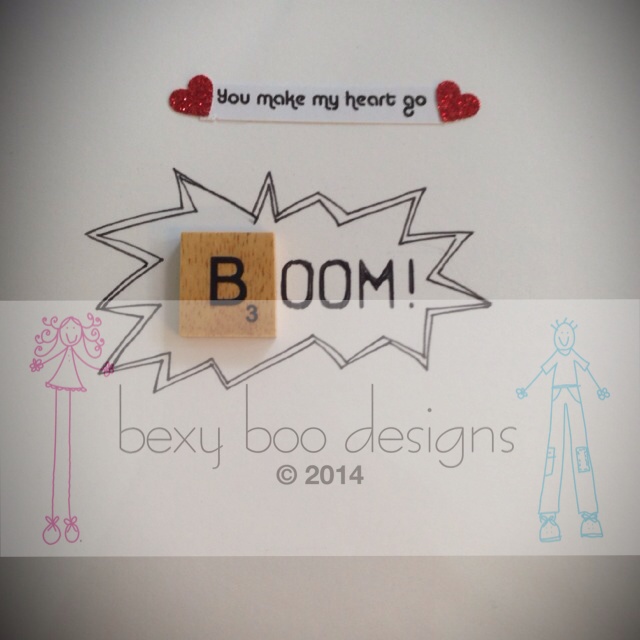 Exciting news, Bexy Boo is ready to launch 36 new card designs to the retailers.
I have been very busy putting the finishing touches to 3 new ranges celebrating the largest card giving occasions of 2015.
Following the launch and overwhelming success of the very contemporary Scrabbley Scribble Range, the new designs have taken the essence of these and added a splash of colour through glitter effect stars, hearts and flowers.
Let's get lovey dovey with 12 new designs for Valentines Day.
Show Mummy you care with 12 new designs for Mothers Day.
12 new Dudey Daddy cards designed to celebrate Fathers Day.
All cards are printed on 300gm card and hand finished with a sprinkle of love and an original wooden scrabble tile. All come cello wrapped with a co-ordinating coloured envelope.
Please contact the Bexy Boo studio for a sample pack or if you need any further information.