British Heart Foundation collaborates with Bexy Boo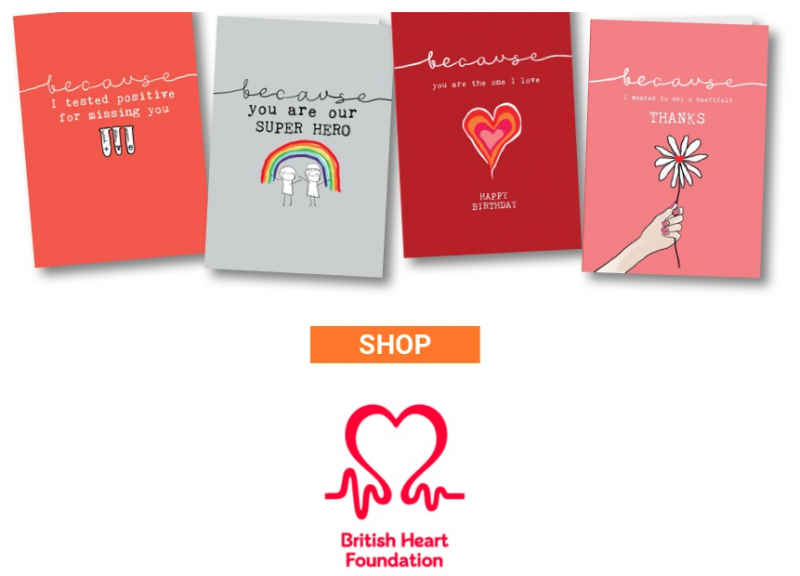 I hope you are all doing okay and enjoying the easing out of lock down? To hear yesterday that we maybe to hug again is beyond exciting. 
As some of you already know, in 2018 my brother-in-law and best friend died tragcially from a cardiac arrest. He was only 43.
He ran marathons, played hockey and was one of the fittest and finest people I knew; we were heart broken.
To help stop this type of tragic loss from happening again, I have been working closely with the wonderful team at the British Heart Foundation to help raise funds and save lives.
I designed a selection of greeting cards that were launched in September 2020 for Thortful, where they turned their website red and we raised lots of money for this wonderful cause.
Click here to read the 'Thortful' story
This collection of 8 best selling designs have been illustrated specifically for the BHF with love and rememberance. Plus 10p will be donated from the sale of each card.
Your support would mean the world to me. 
To view and hopefully buy the collection, click here.