Christmas Shopping Extravaganza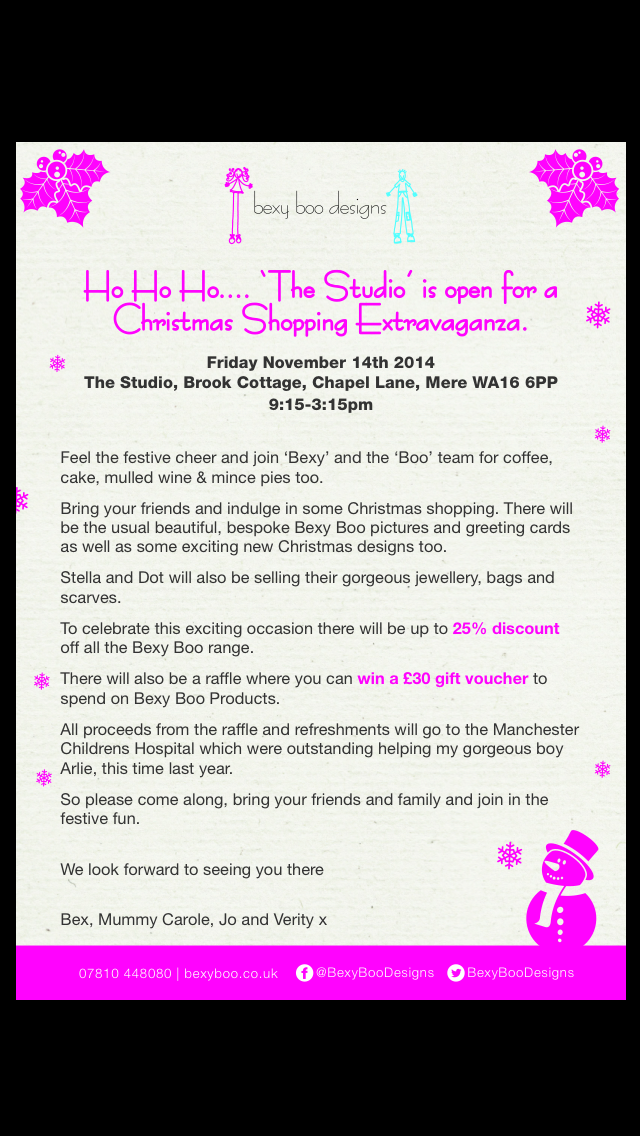 We are very excited about our Christmas Shopping Extravaganza in the Bexy Boo Studio.
The girls are already discussing what Christmas decorations we should have up, the sparkly lights and all things Christmassy that will help put us in the spirit. A rather large Rudolph may even make an appearance.
Mulled wine and mince pies will be on offer as well as my infamous Rocky roads ( which aren't at all Christmassy but the only thing I am half decent at making)
So come and be inspired for Christmas with bespoke and contemporary Christmas gifts for all the family and perfect for friends, as well as stocking up on Christmas cards.
There will be a raffle to raise money for The Manchester Children's Hospital where my son Arlie was very poorly this time last year. Stella and Dot will also be showing their new winter collection of beautiful jewellery and accessories.
So see all you lovelies then.
Bex x