Hooray for the High Street. Now OPEN x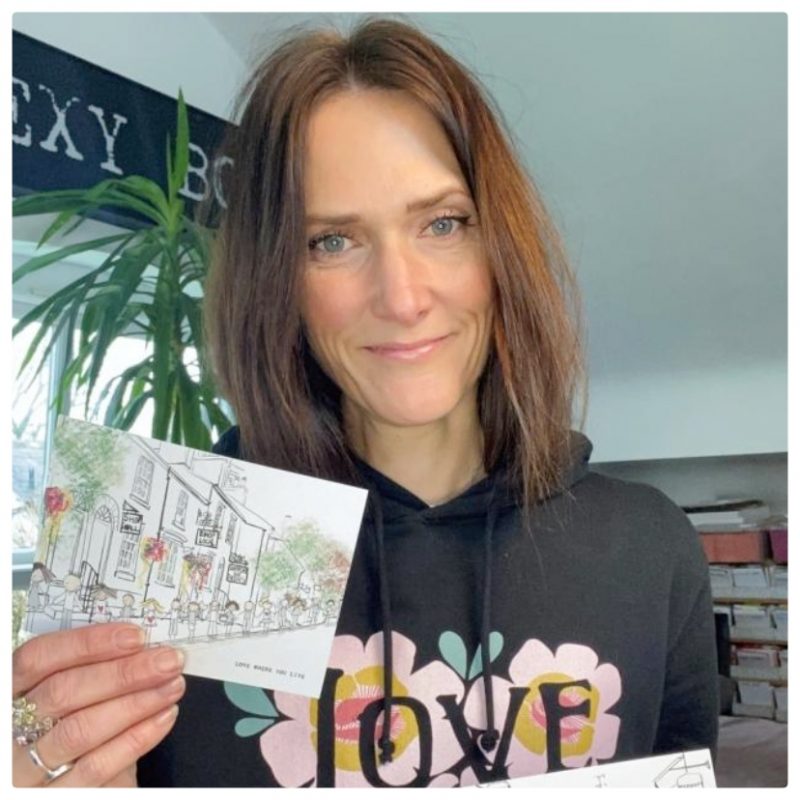 Hooray, I made it into the Knutsford Guardian… smiling with happiness right now.
Having lived in Knutsford for most of my life, I was so happy to have been able to help our community and High Street in some way. I drew these illustrations of King Street and Minshall Street in Knutsford  as an instagram post to promote and encourage people to continue to shop on our high street, the response was phenomenal.
So please continue to support Knutsford and our community by buying a postcard or print in the following shops with all profits going to 'We Are Knutsford'.
Thank you so much x 
MR SIMMS
PLASTIC FREE WEIGH
TECHNO TYPE
CHESHIRE QUALITY
KNUTSFORD TEA ROOM
DELIVEROOT
https://www.knutsfordguardian.co.uk/news/19203635.artists-illustrations-help-knutsford-recover-pandemic/