I made it into the Knutsford Guardian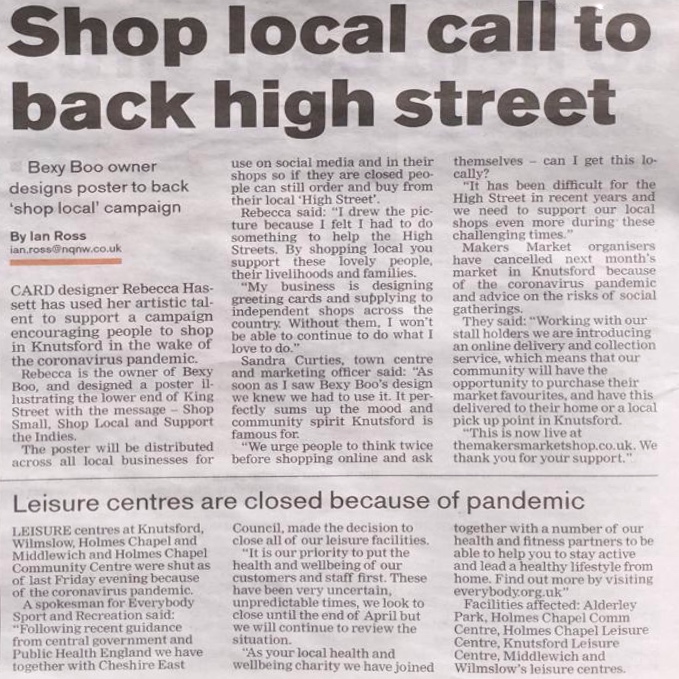 Wrapping our arms around the High Street was the reason why I drew this picture. I wanted everyone to embrace it with love and care and understand how important it is to our local community.
After posting this drawing of King Street in my home town of Knutsford, I was thrilled when the town council approached me to use the illustration to promote the High street by shopping local and using their new offers to deliver.
I was featured in our local news paper, The Knutsford Guardian and felt just a little bit famous. To read the article, please click here.