If this painting was printed onto a card, what caption would you like to see?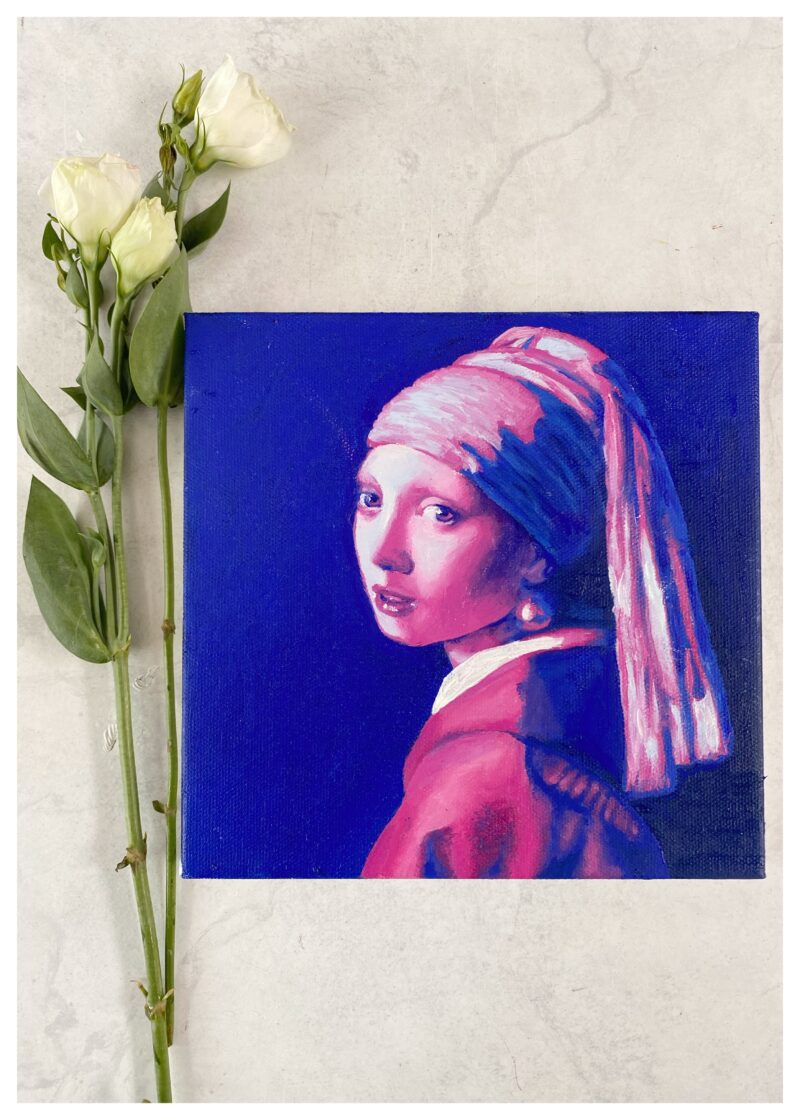 My amazing daughter Amelie has picked up her paint brush again, after 2 years, and is embarking on a new venture of recreating famous renaissance paintings but putting her own unique twist on it. This time, it's colour.
Her first work of art is inspired by 'A girl with a pearl earring' by Johannes Vermeer on a 20cm x 20cm canvas.
Amelie said' I wanted to continue my love for renaissance and pre-Raphaelite art for a while but wanted to put some sort of twist on it. I have never really experimented with colour so this was hard and I really enjoyed it'.
You may have seen Amelie at my last PG Live exhibition last year.
She has been accepted into Manchester University to study History of Art which will be so wonderful for her I am sure.
I can't wait to hear all of your fantastic ideas for the start of this very exciting new range.
The competition will be launched at PG Live 6-7th June where the painting will be available to view, village green, stand 178. The winner will be announced after the exhibition.
Happy creating x