Knutsford High Street dot com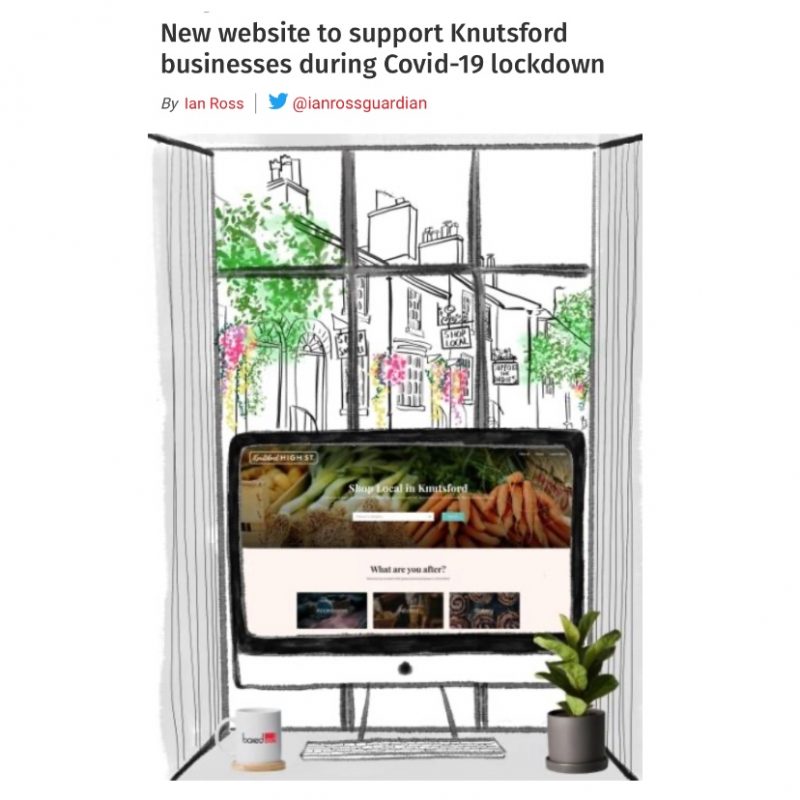 Well since my last Newsletter, wrapping our arms around the High Street has worked. My amazing sister Janna, who owns Boxed Red Marketing, has worked closely with the Knutsford Town Council and created a website where all the retailers of Knutsford have come together to create a one stop shop. Our beautiful high street has been taken online.
I was honoured to be asked to draw the picture and for it to be used for the press release. If you would like to read the article, please click here.
If you would like to talk to Janna about how she has helped our community then please press on this link.