NEW website, NEW ranges and a 20% discount. It's Summer Time!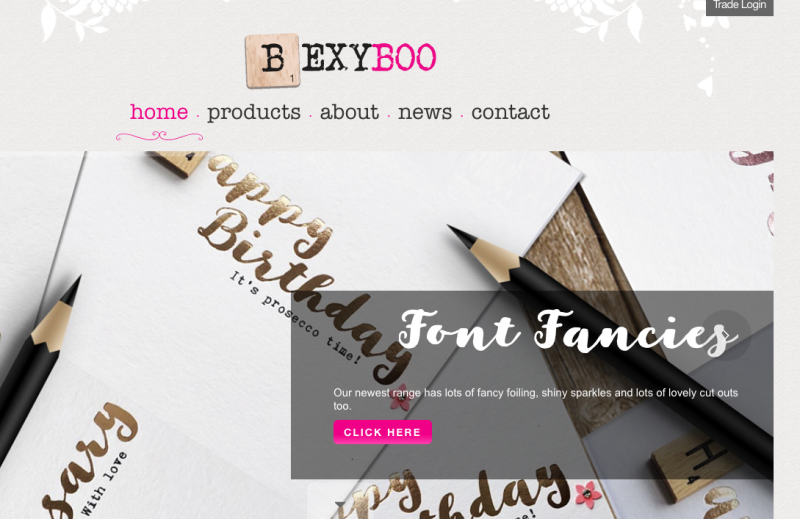 This glorious sunshine has gone straight to our head with a super, sizzling Summer offer.
To celebrate the launch of my fancy pants new Website, I am offering our lovely trade customers a 20% discount on all orders placed through the Website in the month of July
Check out my new shimmering foiled Font Fancies range plus 18 new designs added to our Award winning Scrabbley Neon Range.
So please go forth and press that 'Add to Basket' button and in the mean time I may be celebrating with the odd Summer cocktail or 3.
www.bexyboo.co.uk
Chink chink
Bex x